Are you ready to make a big impact on teenagers?
By joining our End of Year campaign, you can help launch Teen Life into 2020! Big things are ahead for this next year, and we need your help to..
Be more responsive to the demands for our Support Groups.
Provide timely training and support for our volunteers so they can be at their best for the schools and students.
Create and share more resources for the helpers of teenagers from hard places.
And as always, Teen Life is working diligently to equip, encourage, and empower teenagers through Support Groups in schools. Your partnership will give more students an opportunity to find connection, hope, and courage. Follow the links below to find our Giving Page and to view our 2019 Annual Report. Thank you for investing in the lives of teenagers!
The Impact of Your Dollars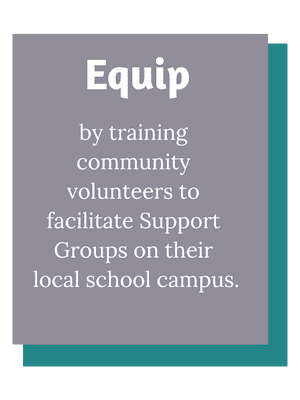 How far does your gift go?
$50 – sponsors 1 student in a Support Group
$100 – sponsors 2 students in a Support Group
$250 – sponsors 5 students or half of a Support Group
$500 – sponsors 1 Support Group on a school campus for 8 weeks
$1,000 – sponsors a school campus for an entire year
$5,000 – sponsors expansion into a new school district