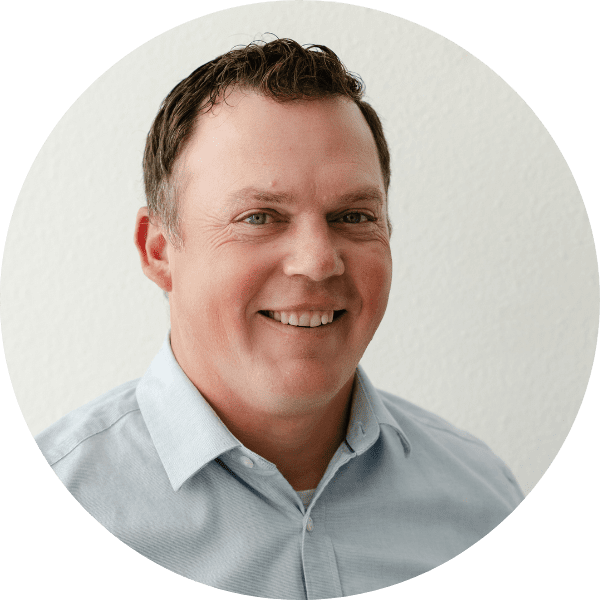 Chris Robey | CEO
I am honored to serve as the CEO of Teen Life and am excited to meet the needs of our teenagers. In 2001, I graduated from Midwestern State University with a degree in Kinesology and worked with varsity and middle school sports for two years. After this, I was a youth minister in Vernon and Granbury, TX. During this time, I earned my Masters Degree in Family Life Education from Lubbock Christian University in 2010 to better equip our work with teenagers and families.
My career and educational opportunities have exposed me to teenagers from a variety of backgrounds. Simply put, I love teenagers and have a desire to help them make good choices while also giving their families tools to communicate more effectively as choices are made.
Please feel free to contact Chris via the links below:
Email: chris@teenlife.ngo
Twitter: @chrisrobey
Priscilla Morrison | Director of Operations & Development
I am pleased to be the Director of Operations & Development for Teen Life. In 2008, I gained a degree in Political Science and Communications from Texas Christian University. Upon graduation, I began operating a midsized hotel in West Texas. I am proud to have received the Directors Award and become a shareholder in the company. The experience I gained in the hospitality industry prepared me to start a home remodeling business in 2017. I continue to manage Living Designs and Restorations and have held a Texas Real Estate license since 2014.
I am grateful to be a part of an organization that is a force of change in my community. I believe it is our moral obligation to prepare young adults to face life's challenges. By promoting personal growth through support groups, this goal can be achieved.
You can reach out to Priscilla at the link below:
Email: priscilla@teenlife.ngo
Karlie Duke | Director of Communications
I have loved my time with Teen Life since 2014, as the Director of Communications. I graduated from Abilene Christian University in May of 2014 with a degree in Communications as well as minors in English and Family Studies.
I have believed in Teen Life since the beginning when I participated in High School pilot groups as our Support Group idea began to take shape. I have always had a heart for teenagers and the vulnerable life stage they are in. I gained experience in college working with teenagers through youth ministry internships and volunteer opportunities. Now, I have direct contact with facilitators, schools, churches, donors, and students as I get to share the mission and work of Teen Life. I am thrilled to join Teen Life as we seek to reach teenagers and help them live life better.
You can contact Karlie in several ways:
Email: karlie@teenlife.ngo
Twitter: @karlieduke
Tobin Hodges | Program Director
I am thrilled to be the Program Director of Teen Life. In 2007, I graduated with a Bachelors of Music from Texas Tech University. After graduating, I began my career teaching elementary music in Hurst-Euless-Bedford ISD. For 13 years I taught and mentored in my classroom and other areas in education.
My whole career has been centered around students and teens from all walks of life. I have a passion for helping teens be their best selves and love that Teen Life has given me the opportunity to work directly with them.
You can contact Tobin via the links below:
Email: tobin@teenlife.ngo
Twitter: @tobinhodges
Kelly Fann | Digital Media Manager
While my career path has been in branding and word-smithing, I have worked with teenagers in a variety of roles over the last twenty years. Becoming a parent underscored my desire to empower young people to grow into the best version of themselves. Teen Life is an amazing organization that helps teens learn skills that will enable them to grow and to adapt, to enjoy life and to be better citizens. I'm honored to be a part of this team and thrilled to marry my job skills with my desire to help.
You can reach Kelly at kelly@teenlife.ngo
Holly Nickle | Executive Admin Assistant
I am humbled to be a part of an organization dedicated to the service of others.  As a graduate of Metropolitan University of Denver, I have focused my career around a central theme: help where you can and serve those in need.  The majority of my working experience was in the medical field, specifically, in orthopedics, sports medicine and pain management.  Much of my experience was with youth athletes, and I recognized early that many of their injuries were not solely to the body.In 2012, our family relocated to Texas from our home state of Colorado.  Although we miss our mountains and the changing of the seasons, we have fallen in love with the people of this amazing state.  I am excited to work alongside this strong and dedicated team.  Their passion positively affects the teens they work with, providing a hand up and life tools to guide them through adversity today and throughout life's challenges.
You can reach Holly through the link below or by calling our office phone:
Email: holly@teenlife.ngo
Autumn Cotten | Program Assistant
I am very excited to be a part of the Teen Life family! I graduated from Oklahoma Baptist University with a degree in Family Studies. I met my husband in our church youth group and now we are married with three beautiful kids. I have a passion for serving others both in my experience as an Investigator for Child Protective Services as well as serving in mission related work through my church. Throughout my life, I have always had a deep desire to find ways to show love to others; especially those that wouldn't otherwise see it.
Teen Life is an excellent way for me to mesh both my professional interests as well as serving the community. There is a significant need for this organization, and I am thankful to be able to serve in this capacity.
MEET OUR BOARD OF DIRECTORS

Dr. Brenda McAdoo – Board Chair . . . Program Director, Professor, Abilene Christian University

Sarah Brooks – Vice Chair . . . Speaker, Writer, Community Volunteer

Brandon Booker – Treasurer . . . CFO, Salesmanship Club of Dallas

David Garza – Secretary . . . Attorney, Winstead PC

Tara Goodwin . . .  Internal Firm Services, PricewaterhouseCoopers

Dr. Tishara A. Jackson . . . Counselor, The Hope Pusher, LLC

Maria Mason . . . Owner/Realtor, Camino Real Estate

Clay McKenzie  . . .  Writing & Intervention, The Leadership Academy at Mitchell Blvd.

Cassie McQuitty . . . CEO, Christ's Haven for Children

Elijah Reid . . . Director of Human Resources, AmerisourceBergen

Anne Skipper . . . CEO, Echo Production; Community Volunteer